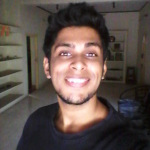 Skill
JavaScript
95%
React / React Native
90%
Node.js
75%
HTML/CSS
99%
About me
Hi there 👋, I am Balu, a senior software engineer from Chennai, India. I have 10+ years of experience in everything JavaScript.
I design and develop beautiful, robust, scalable and functional applications for the web and mobile platforms. I have 10+ years of experience in frontend and backend technologies, and have a keen eye for user experience, application performance, scalability and accessibility.
My core skill sets include: React, React Native, Angular, Node.js, JavaScript, Typescript, MySQL and MongoDB.
Services
My freelance offerings
Websites
Well designed, beautiful websites with user experience and accessibility in mind.
Responsive Design
Websites that adapt to and look great on different devices and screens, such as tablets and mobile devices.
Web Development
Have an idea for a digital product or service? I can convert your idea into reality from consulting, software development to deployment.
Mobile Apps
Great looking mobile apps for Android and iOS with great user experiences and accessibility in mind.
Portfolio
A curated list of some of my work.